South Africa Event – February 2014
On February 27th 2014 we held our first Dare to Dream event in Cape Town, South Africa. 220 girls from disadvantaged communities attended the event, which was hosted by Claremont High School.
We couldn't have wished for a better partner to host the event than Claremont High School, a maths and science school that provides access to focused teaching of science and maths to pupils from disadvantaged backgrounds. The school counts 400 pupils aged 13 – 18. Many of them come from some of the poorest communities in and around Cape Town.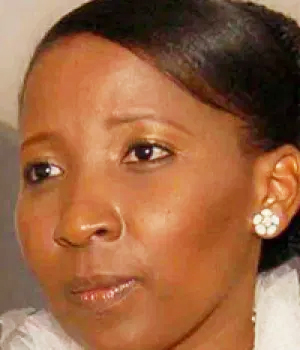 Founder & Managing Director, T&T Appointments
Trinity is founder and Managing Director of T&T Appointments – a recruitment, human capital and training company. She is also entrepreneur, author, wife and mother of two. Trinity has won many awards, including Businesswoman of Year, Young Business Achiever Award and the Top Young Woman Entrepreneur Award.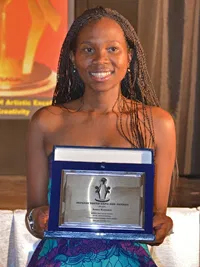 Space – Physics Researcher
Zama Katamzi is a space – physicist working in the South African National Space Agency. Katamzi was 15 when she watched an episode of Star Trek and fell in love with outer space. Today she's a role model for a new generation of female scientists.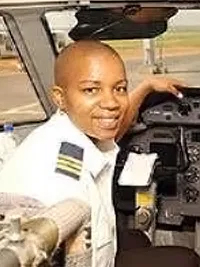 First Black Female Commercial Airline Pilot
Asnath Mahapa is a pilot by profession. She was the first African woman in South Africa to become a Commercial pilot. Today, Asnath flies Airbus 319 and 320 for South African Airways (SAA).
"Girls need to see leadership modelled and must be able to connect and interact with inspiring and successful women. It's no use saying to a girl that she can, we must show her that she can." - Mandy Moyce, Deputy Principal, Claremont High School"